Winnie Lee was born in Taiwan. Since childhood, she has been interested in traditional Chinese painting, calligraphy, and poetry. She began painting professionally in her teens.
Her talents were soon discovered by the culture mavens of Taiwan, who challenged her to extend the traditional Chinese art forms with modern techniques for expressing motion and emotion: The Taiwanese Ministry of the Interior commissioned her to animate an educational film, using traditional Chinese watercolor and gouache motifs.
This film was shown on national television every evening for 3 months. The quality and creativity of this project led to numerous other commissions, including a collection of short films about Taiwanese culture. For several years, these films were screened before the feature attractions at movie theaters nation-wide.
Already a famous and experienced animator at the age of 20, Winnie became a lead animator for Wang Film Production, the largest animation company in the world. She was responsible for many of our favorite cartoons, such as Donald Duck, Duck Tales, Garfield, Smurfs, Chip'N Dale Rescue Rangers, The Flint Stone, Slimer, and Bobby's World, which Wang subcontracted from Disney Studios. Building on her success with cartoons, Winnie began animating full-length features. She took the lead on such well-known animated films as Silver Hawks (Japan), Enptune(Germany), Ferdy the Ant (England/Germany), and many others that are household names throughout Asia (but have not been released in the West).
The animation traditions of Japan, United State of America, Europe, and China are quite different from each other. Mastery of all these art forms gave Winnie an excellent springboard for her debut in America. She was hired by R. Greenberg Associates, the most prestigious advertising firm in Europe, to produce TV commercials for New York City network television. For example, she is credited with one of the first commercials to feature the Pillsbury Dough-Boy.
Lee's repertoire encompasses mural paintings in the Bloomberg's house, the Mayor of New York City .
Winnie Lee has a Master of Social Science (M.S.S) in Media & Communications. She has been living in New York City .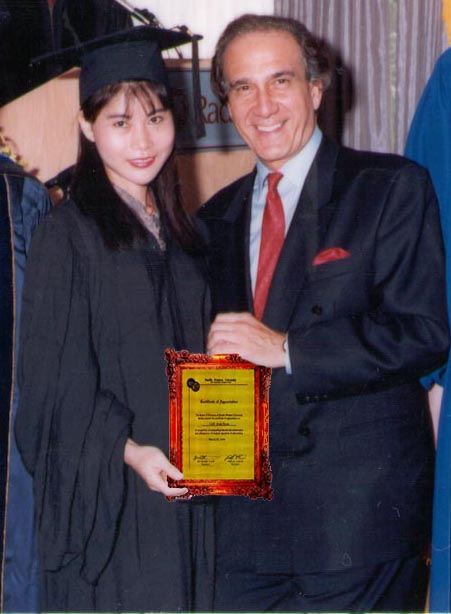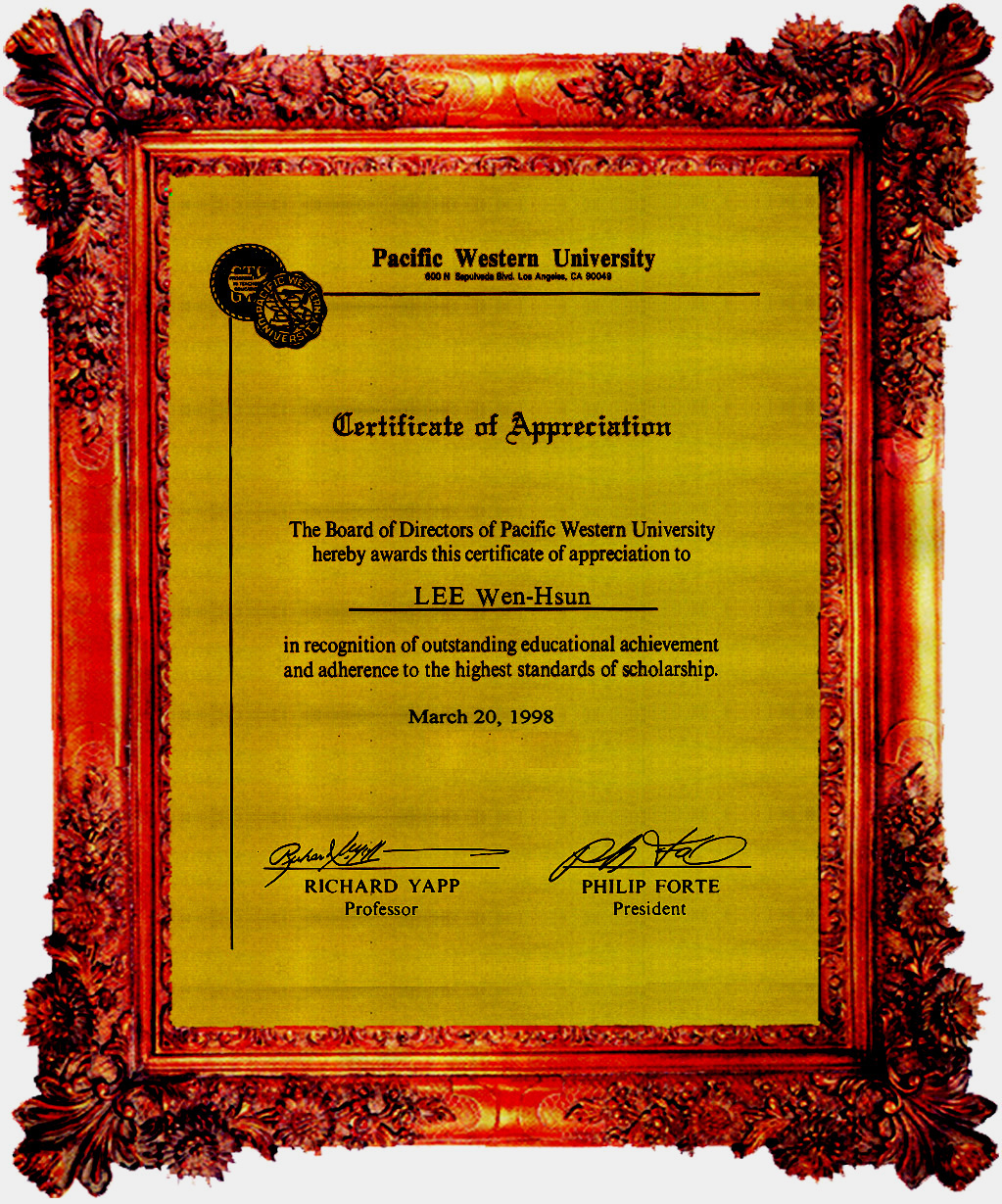 Winnie learned on the job what others spend years learning in school. By the time she was old enough to attend college, she had already accomplished somuch in her field, that she finished college in only 3 semesters! And during those semesters she often taught the classes in places of her professors, because she knew about the subject . Perhaps it is not surprising that, upon graduation, she was accepted to Fitchburg College, which was among the nation's top 10 graduate schools of communication at that time. For all these reasons, Winnie's undergraduate college awarded her a special Certificate of Appreciation "in recognition of exceptional academic achievement and adherence to the highest standards of scholarship."
That's why she was one of the 10 people selected for a delegation to California in 1992. The State of California gave the delegation the red carpet treatment, including an all-expense-paid trip, and visits to some of California's most successful business enterprises. A special visit was arranged to Disney Studios,because of Winnie's prior work on their films. She was the youngest member of the delegation, and the only woman. She was personally received by the Secretary of State, who awarded her a special seal, "as a token of lasting friendship."